For more than 20 years the team at Builtin have been helping construction firms and individuals manage their risk

What We Do
Construction Risk Advice & Insurance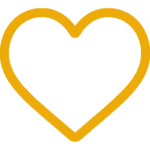 Our Mission & Values
Find Out What We Stand For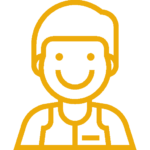 The Story Of Builtin Insurance Brokers
In 2002 the fledgling Certified Builders Association asked Jim & Keryl Rickard, already vastly experienced insurance professionals, to provide insurance services for its members.  They formed CBA Insurances to support members with their insurance requirements, building up a significant customer base, many long term relationships and more than a few friendships over the ensuing years. 
At the same time, Builtin Insurance was created to independently manage the 10 year builders guarantee that had been launched to help the Association's members to compete with Master Builders.
In 2006, having worked with builders for many years, Jim was frustrated by the inadequacy of liability insurance from mainstream insurers to protect builders from some of their most common hazards. So, he set about changing that. Jim approached an insurer and they agreed to underwrite a policy that was tailored for builders. This was highly successful and more policies followed, including professional indemnity insurance specifically for construction contractors.
Over the ensuing decade the rest of the insurance industry followed suit, and faulty workmanship cover, or the property being worked extension as it is sometimes known, is now a standard inclusion, or option, from all the major insurers.
In 2009 Builtin joined Allied Insurance Group, a network of independent insurance brokers formed to aggregate their collective business and negotiate preferential rates and coverage from insurers.
In 2014 Allied was sold to the Steadfast Group, now Australasia's largest general insurance broking network. Membership gives Builtin unparalleled access to insurers and policy benefits, preferential rates, negotiating strength and market-leading risk management services.
In 2016 CBA Insurances became independent of the Certified Builders Association and began to attract new customers from across the construction industry.
In 2019 CBA Insurances was rebranded Builtin Insurance Brokers, bringing the group's broking and advice business together under a single brand alongside its insurance products and online portals.
In 2022, Jim retired and his son Ben, who had already been working in the business for more than a decade, purchased his share of the business and is now a joint shareholder and director alongside Keryl.
Over the course of 20 years Builtin has delivered many firsts:
1st to provide an independent, insurance-backed 10 year guarantee for residential building work
1st to introduce faulty workmanship cover in public liability insurance
1st to extend cover to the property being worked on
1st make professional indemnity insurance available to builders & trade professionals
1st to give Kiwi trade businesses the ability to quote and buy the cover they need quickly and easily online
Builtin is now New Zealand's leading specialist provider of insurance services to the construction industry. Our customers love being with a family-owned and run operation that understands their business, can answer their questions and provides the tailored cover they need.
We continue to innovate to protect builders & and other construction-related professionals from the risks they face, through both our "do it yourself" online portal and fully managed insurance broking and advice service.
Our aim is to become the first choice risk management and and insurance advice provider to the construction industry, from the smallest sole trader to the largest nationwide construction firm.
Why Choose a Steadfast Broker?
Personal Service With Strength
We know clients want responsive service from people who know their stuff and are easy to deal with. Combine that with the negotiating power of 427 network branches writing $11bn in premiums across more than 3 million policies and it's easy to see why having a Steadfast broker as your risk management partner is a key asset to any business.
Unmatched Policy Options
Steadfast members have access to over 160 products and services, including improved policy wordings. The group includes 28 underwriting agencies that design and provide specialised insurance products, including contract works, liability and contractors plant and equipment.
Support Services
Members have exclusive access to technology platforms and support for challenging claims, both of which benefit clients from the start to the finish of their insurance cycle. Additionally, members can utilise Steadfast's asset valuation, risk management and risk engineering services, hazard identification, valuation and policy comparison tools for the benefit of their clients.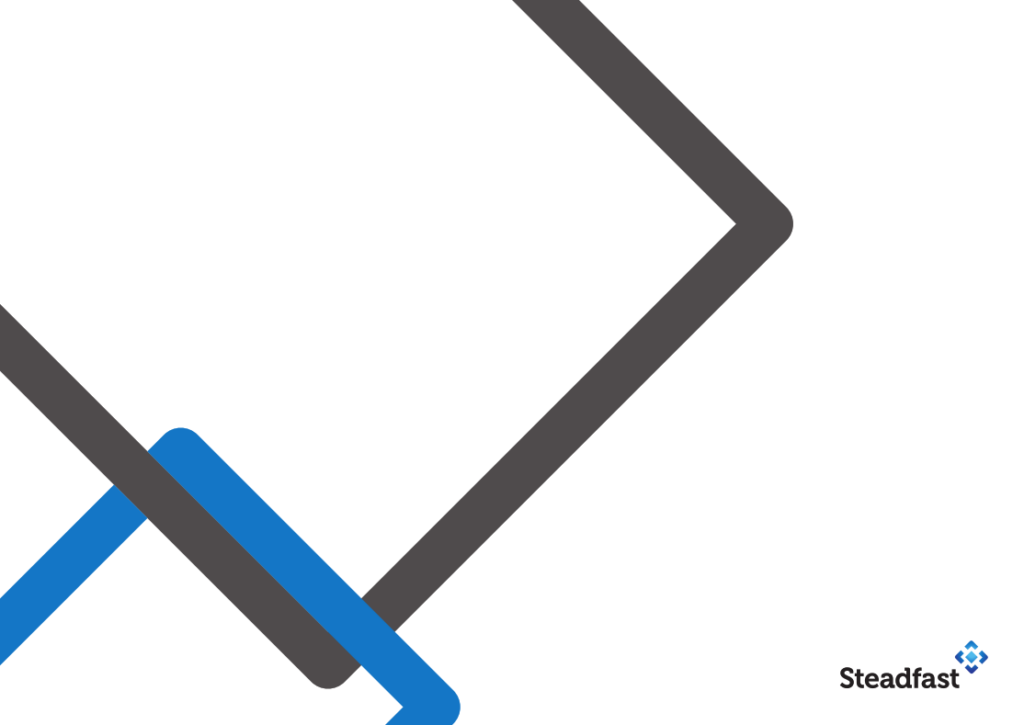 To help everyone in the construction industry, big or small, to better manage their risk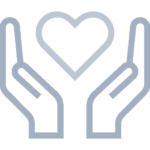 We Give a S**t
We care about our clients and each other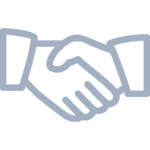 You Can Rely On Us
We do what we say we'll do

We Look After Construction
We support our clients and the building industry with advice and education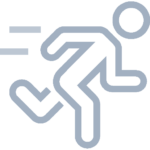 We Go The Extra Mile
To find solutions for our clients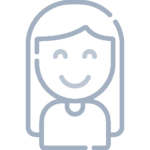 We're Real People
We're a family business that gives expert service with a personal touch
Put a face to a name from the friendly team at Builtin
The insurance and financial services sector is highly regulated and only licensed and qualified people may give financial advice. Who you deal with from our team will depend on what you need. For example, if it's to make a change or renew your cover or is a question about the policy coverage, or if you need more detailed advice specific to your situation, including quotes and recommendations.
Every customer has their own virtual risk adviser assigned to them and you can ask to speak to yours anytime. The role of a risk adviser is to act as if they were a member of your own team, not just arranging insurance but seeking to understand and make recommendations on risk management right across your business.
Services such as policy changes (such as adding and removing vehicles or amending limits of cover), renewal processing and invoicing, sending documentation, general enquiries and claims management are handled by the relevant customer support person. This means we can respond to your enquiry as quickly as possible, which we know is important!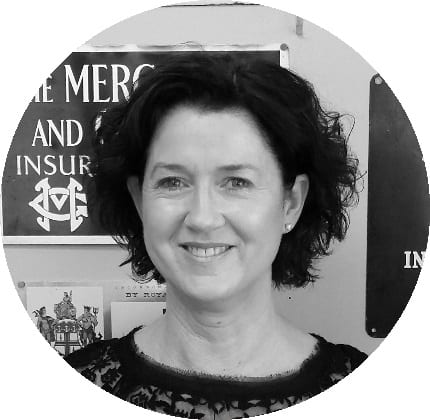 Keryl Rickard
Director & General Manager
Keryl comes from a family of builders.  Her father was a carpenter in the Waikato for more than 40 years and her brother a plumber and building inspector in Auckland. Keryl has been in the insurance industry since leaving school and has managed and underwritten builders guarantees since 2003.
Keryl doesn't have a lot of spare time, but when she does her interests include husband Jim, socialising, Jim, retail therapy and Jim …. and now that she has her HT licence – truck driving!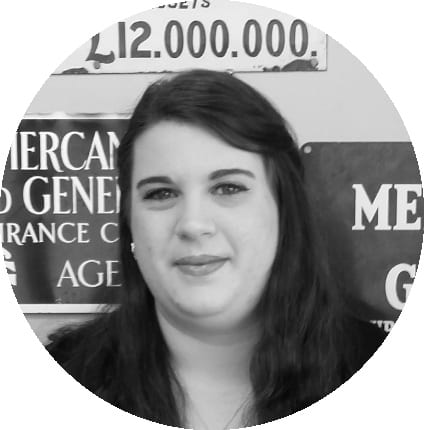 Kim Newman
Customer Support Team Leader
Kim handles the administration and underwriting of Builtin's construction-related policies for customers. This includes processing new business and renewals. She also manages our contract works claims.
Apart from working here at Builtin Kim's only experience of the building trade is that she lives in one!  But she certainly has the skills, constructing our office kitset furniture.  Kim is trained in early childhood education, which comes in very handy keeping the boys in the office in line.
Kim enjoys cooking and baking or doing projects around the house and in the garden with her husband Carl , as well as spending time with their daughter.
 Email: [email protected]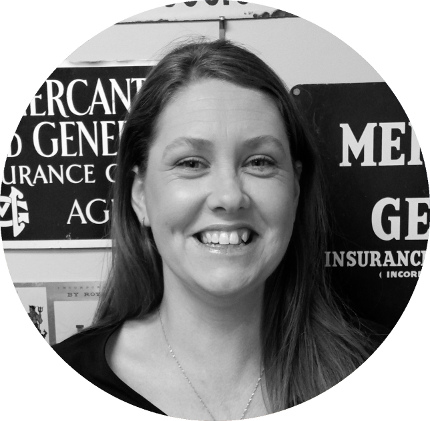 Rachael Taylor
Customer Support
Rachael gets stuff done for customers, including making policy changes, processing new business and handling renewals. She handles both construction, other business and domestic policies. Rachael has been the go to person and main contact for many of our clients for years.
Rachael joined the team in August 2006 after having enough of being a stay at home mum of two boys, although now she has four and a daughter! She works part time, spending the rest of the week working in her husband's drainage business.
Email: [email protected]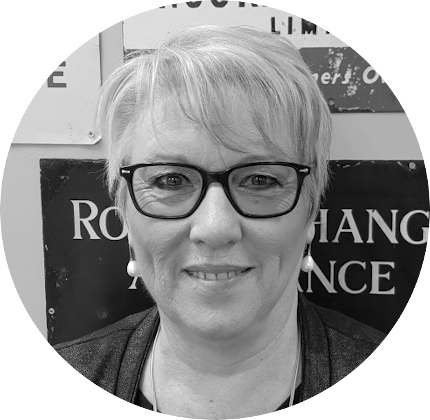 Raywyn McDonald
Customer Support & Administration
Raywyn is your point person for contract works enquiries, including extensions and other amendments to the cover. She also handles general billing enquiries and issues policy documentation.
Raywyn has more than 30 years of insurance industry experience. She has worked within insurance broking businesses before and has particular expertise in property, liability, contract works and general insurance products.
Raywyn's dad was a builder when growing up in the Wairarapa, so she has building in her blood. Over the years she's both renovated and been through the new home building experience many times. In her spare time Raywyn likes to travel far and wide. She has three grown up boys, one is overseas, her oldest works in the plumbing industry and the youngest as a diesel mechanic.
Email: [email protected]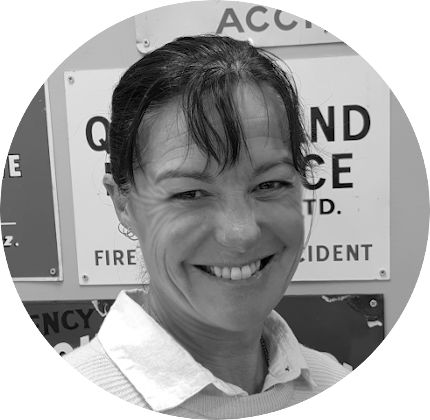 Nicky McCormack
Underwriting Support
Nicky is one of our frontline customer service staff, so when you call it could be her you speak with first and who will direct you to the right person.
Nicky has worked in the construction industry for 25 years, across timber merchants, cabinetmakers and housing companies. She joined our team in 2020 to support customers going through their Guarantee Accreditation assessment.
Her husband Mike is a builder in Tauranga and together they have 2 kids. In her spare time Nicky loves fitness, especially trail running and she competes at events around the country.
Email: [email protected]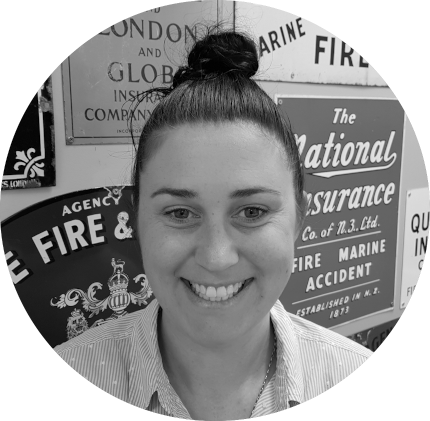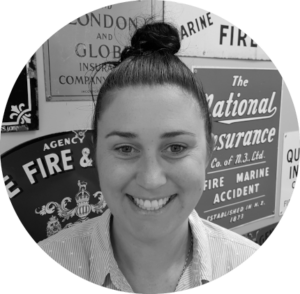 Lisa Win
Accountant
Lisa joined Builtin in 2019 and has 10 years experience at both a large accountancy firm and in small business. She grew up around the trades, her father is a fully qualified electrician and did the fit out on her own home. Lisa is also proud of her DIY attempts, building their fence while seven months pregnant!
In her spare time Lisa spends time with family and likes to get outdoors, including walking her dog every evening.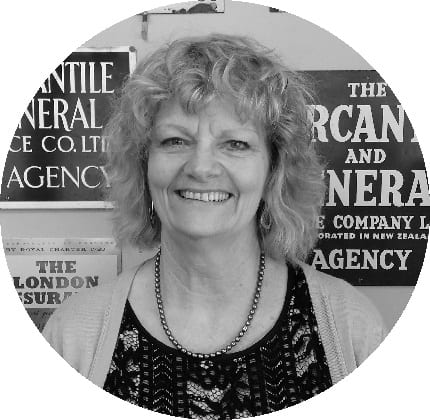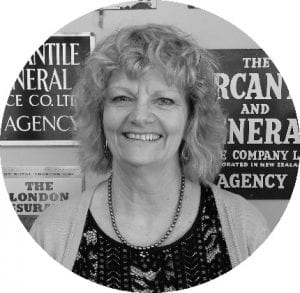 Joanne Moore
Software Developer
Joanne has been with Builtin since the beginning, maintaining our database infrastructure and taking a lead role in developing our web-based, self-service instant quote and application services. Joanne moved from South Africa in 1994, describes gardening as her passion and is married with two grown up daughters.
"You guys have always been very helpful and whenever I've needed something you've sorted it out no trouble."
Brian Fryer, Becc Builders Limited