WHY CHOOSE BUILTIN AS YOUR INSURANCE PARTNER?
Find out more about the people and the insurers behind Builtin and our policies.
The Builtin team are specialists in helping building professionals manage risk, for both themselves and their clients.
Builtin works exclusively with builders and other trade professionals and have done so for more than a decade now. This means we understand your industry and know the risks you face and the cover you need.
We're not brokers, we work with a select number of insurers based on their terms, pricing and service to provide the best possible cover for tradespeople, at the best possible price.
Builtin were the first to:
introduce faulty workmanship cover
extend cover to the property being worked on
allow tradespeople to extend their public liability insurance to cover professional advice & services
make errors & omissions indemnity insurance available to builders & trade professionals
provide simple payment guarantee cover for subcontractors
offer an independently insured 10 year guarantee for residential building work
And we continue to innovate to protect builders & tradies from the risks they face.
CBL Insurance Limited are a licensed New Zealand insurer and, with more than 40 years experience, the country's largest and longest-established specialist bonding, financial risk and surety company. Recently listed on the NZX and ASX, CBL has global revenues of more than $330m.
CBL have more than five million homes under warranty worldwide and they underwrite builders guarantees on property worth $2.5bn in New Zealand through the 10 year Homefirst Builders Guarantee. Builtin are the New Zealand agent for CBL.
CBL Insurance Limited has a financial strength rating of A- (Excellent) and an outlook of Stable from A.M. Best.
Both Lumley & NZI are business divisions of IAG New Zealand Limited, the country's largest insurance group. IAG has a financial strength rating of AA- provided by Standard and Poor's.
MEET THE TEAM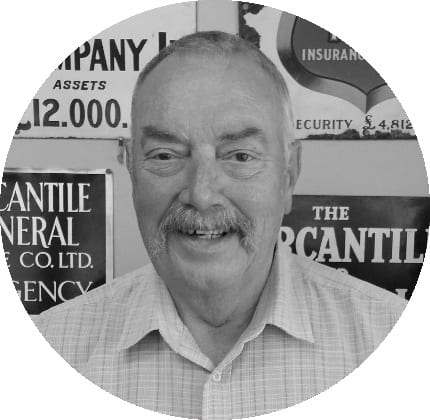 Jim Rickard
Director
Jim has building in his blood.  His grandfather was a carpenter in England and his father was a plumber for all of his life.  Jim has been an insurance professional for over 40 years, having senior roles in both international and local commercial broking companies. He has been involved in the provision of guarantees and related specialised products for the construction industry since 2002.
Jim is married to Keryl, and his interests include rugby league, sport, history, family history, gardening and Keryl (not necessarily in that order!).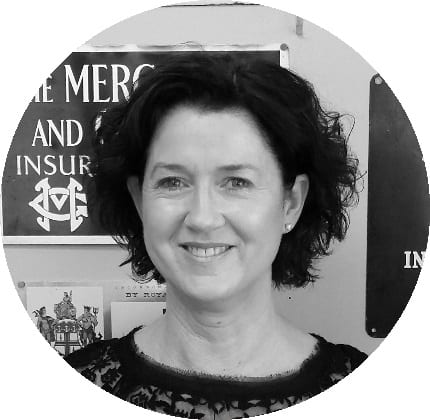 Keryl Rickard
Director
Keryl comes from a family of builders.  Her father was a carpenter in the Waikato for more than 40 years and her brother a plumber and building inspector in Auckland. Keryl has been in the insurance industry since leaving school and has managed and underwritten the Homefirst Builders Guarantee since its launch in 2003.
Keryl doesn't have a lot of spare time, but when she does her interests include husband Jim, socialising, Jim, retail therapy and Jim …. and now that she has her HT licence – truck driving!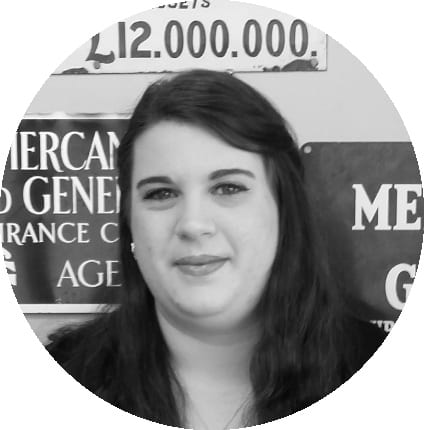 Kim Allen
Guarantee Administrator
Kim handles the administration and underwriting of Builtin's guarantees. Apart from working here at Builtin Kim's only experience of the building trade is that she lives in one!  But she certainly has the skills, constructing our office kitset furniture.  Kim is trained in early childhood education, which comes in very handy keeping the boys in the office in line.
Kim enjoys cooking and baking or doing projects around the house and in the garden with her partner Carl.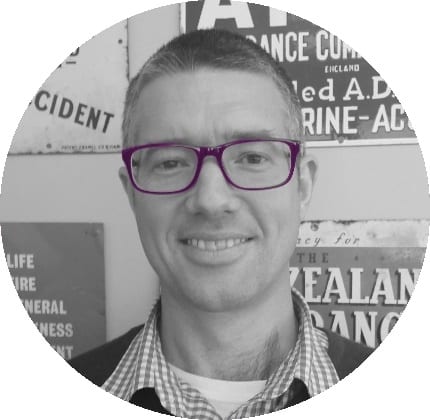 Ben Rickard
Marketing Manager
Everything Ben knows about the building trade he has learned from Jim and from helping his grandfather as a child. Ben joined the family business in 2011 after a stint living in the UK where he worked with brands like Nestle, Oxo and Campbells Soup.
Married and with a young son and daughter, Ben is busy making the most of living in New Zealand again, catching up with friends, spending time at the beach and working on the property.
Dave La Pere
Adviser
Dave joined the Builtin team in 2017. After spending 7 years as a self-employed builder, working across both residential new builds, renovations and commercial projects a back injury forced Dave to look for a different line of work. Since 2009 he has been helping trade professionals optimise their ACC cover and put income protection plans in place.
Marcus McIntosh
Insurance Administrator
Marcus understands the trades well. He grew up around the electrical industry as his father was a successful electrician in Tauranga for many years until retiring. Marcus has worked in both insurance broking and underwriting and is responsible for administering insurance on behalf of our customers.
Marcus has a young family and enjoys going fishing, whenever he gets the chance!
Victoria Fraser
Office Administrator
Victoria is another one of the Builtin team that comes from a family of tradespeople. Her father was a plumber, her grandfather a carpenter and in addition to working part time for Builtin Victoria also does administration for her family's building company. Victoria is a keen yoga practitioner and plans to begin a teaching degree.
Terry Harris
Accountant
Terry joined Builtin in 2015, having previously worked in the insurance industry and as Finance Manager for the Certified Builders Association. Terry's father was a plasterer, which has given him a strong understanding and affiliation to the building industry.
Terry is a former policeman and management accountant who now enjoys tramping, reading and spending time with his family.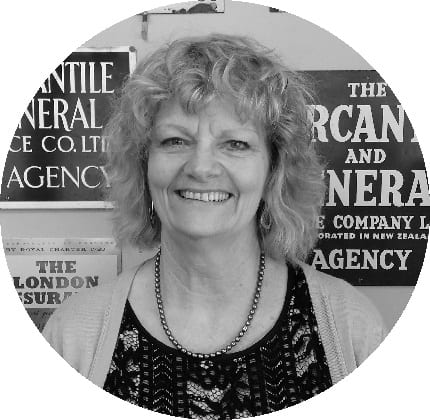 Joanne Moore
Software Developer
Joanne has been with Builtin since the beginning, maintaining our database infrastructure and taking a lead role in developing our web-based, self-service instant quote and application services. Joanne moved from South Africa in 1994, describes gardening as her passion and is married with two grown up daughters.