FREQUENTLY ASKED QUESTIONS
Who underwrites your policies?
We work with a range of insurance, bond and guarantee providers to ensure we get the best possible terms, value, claim response and expertise available.
Are you a member of a dispute resolution service?
Yes, as registered financial advisers Builtin we are a participant in the Insurance & Financial Services Ombudsman Scheme (IFSO Scheme). The IFSO Scheme resolves complaints about insurance and financial services. It is a free service for our customers.
Please contact us in the first instance if you have a problem or concern. If we are unable to resolve your problem, contact the IFSO Scheme: www.ifso.nz, email: [email protected], phone: 0800 888 202.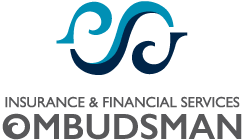 Who PROVIDES your GUARANTEE?
Builtin's 10 Year Builders Guarantee is independently provided by Southern Pacific Insurance Corporation (SOPAC).
SOPAC is an American corporation that specialises in all forms of surety risks, bonds and performance related guarantees. Established in 2007 they operate around the Pacific and internationally through a network of licensed agents, of which Builtin is their first in New Zealand*. In addition to supporting construction projects across the Pacific SOPAC are an approved bond provider for the US Government. Visit the SOPAC website
How Strong Are They?
As at 31st December 2019 SOPAC had net assets in excess of NZD275,000,000.  As a prudent surety SOPAC retains Pinnacle Actuarial Resources to conduct an annual review of their potential claims exposure. Called IBNR (Incurred But Not Reported) this figure enables insurers & surety providers to reserve the right amount of capital to pay claims when they arise. Based on their 2018 audit SOPAC has one of the highest liquidity ratios in the industry. As SOPAC's share of the market here grows so too will their IBNR reserves.
 Are SOPAC a Licensed Insurer in New Zealand?
No. SOPAC are a US regulated corporation, represented in New Zealand by Builtin*. They provide bonds, third party guarantees and other forms of financial surety that are not deemed to be insurance and providers of which are not required to be licensed insurers under New Zealand legislation.
How Are They Regulated?
SOPAC operate under US legal jurisdiction. They are registered under the US National Association of Insurance Commissioners (NAIC). This is the regulatory body that sets standards, establishes best practices, and conducts oversight of the US insurance industry. Their registration number is 15659. Visit the NAIC website
What is their Claim Reputation Like?
SOPAC is proud of its claims reputation, highlighting a recent payout of over NZD4m on a US Army base project in California. Globally, SOPAC retain construction consultants Currie & Brown to provide prompt, impartial claim assessment services.
In New Zealand SOPAC have delegated a high level of claim settlement authority to Builtin. We use highly experienced local assessors to ensure the claims experience for our customers is prompt, professional and impartial.
Does New Zealand Law Govern The Guarantee?
Yes. New Zealand law governs this Guarantee and the New Zealand Courts have jurisdiction to hear disputes.
*Please note that Builtin New Zealand Limited is acting for the surety, Southern Pacific Insurance Corporation, pursuant to the terms of a Binding Authority and is not an insurer. Accordingly, Builtin shall not be liable for any loss or claim whatsoever.
IS THE BUILDERS GUARANTEE AN INSURANCE PRODUCT?
No, it is not. Put simply a guarantee or warranty means that if a particular event happens, the guarantor will do something if the guaranteed party can't or won't. Insurance means that in the event of a particular insured event happening, the insurer will pay. A simple comparison may help explain the difference:
INSURANCE
GUARANTEE
2 Party Contract
(Builder or Owner and Insurer)
3 Party Contract
(Builder, Owner & Surety Provider)
Duty of Utmost Good Faith
Disclosure: as in ordinary contract law
Cancellable (generally)
Non-cancellable (generally)
Calculates premium based on losses
No loss anticipated, fee for service
Involves transfer of risk to insurer
No transfer of risk
No reimbursement from insured
Responsible party reimburses the surety provider for losses
Because a guarantee is not insurance it does not need to be provided by a licensed insurer.
Are you a member of a dispute resolution service?
Yes, as registered financial advisers Builtin is a member of The Insurance & Savings Ombudsman Scheme at PO Box 10-845, Wellington 6143.  If you have  problem, concern or complaint about our service please contact us in the first instance.
If we cannot agree on how to fix the issue, or if you decide not to use the internal complaints scheme, you can contact The Insurance & Savings Ombudsman. This service will cost you nothing, and will help us resolve any disagreements. Their phone number is: 0800 888 202.
How is a builders guarantee different from my legal rights under consumer protection law?
The Building Act and Consumer Guarantees Act provide homeowners with legal rights when it comes to the products and services they buy. They mean that your builder is responsible for ensuring their work is fit for purpose and they must fix defects they are responsible for for up to 10 years.
However, if your builder is no longer trading and can't complete the work or return to fix defects then this legal protection is of no value at all. That's where a Guarantee like ours adds real value and peace of mind.
How much will a 10 Year Builders Guarantee cost?
Builtin's 10 Year Guarantee is very reasonably priced considering it covers homeowners for 10 years. The fee depends on the value of the building contract, typically between $700 to $2,500 and the average is around $1,500.
Table of Guarantee Fees (incl GST), as at 18th March 2020*
| | | |
| --- | --- | --- |
| Contract Value (incl GST) | Fee (New Homes) | Fee (Alterations/Additions) |
| $0 to $50,000 | $700.00 | $700.00 |
| $50,001 to $100,000 | $800.00 | $800.00 |
| $100,001 to $150,000 | $900.00 | $900.00 |
| $150,001 to $200,000 | $1,000.00 | $1,000.00 |
| $200,001 to $250,000 | $1,150.00 | $1,150.00 |
| $250,001 to $300,000 | $1,250.00 | $1,250.00 |
| $300,001 to $350,000 | $1,350.00 | $1,350.00 |
| $350,001 to $400,000 | $1,500.00 | $1,500.00 |
| $400,001 to $500,000 | $1,650.00 | $1,650.00 |
| $500,001 to $600,000 | $1,750.00 | $1,750.00 |
| $600,001 to $750,000 | $1,900.00 | Price on Application |
| $750,001 to $1,000,000 | $2,100.00 | Price on Application |
| $1,000,001 to $1,500,000 | $2,300.00 | Price on Application |
| $1,500,001 to $2,000,000 | $2,600.00 | Price on Application |
| $2,000,001 to $2,500,000 | $2,800.00 | Price on Application |
| $2,500,001 and above | Price on Application | Price on Application |
*Certain projects may need to be individually underwritten and may incur a fee different than those shown above.  Some builders have specially agreed fees separate to the above. Builders may also add a margin to the standard fee, you should check with your own builder to confirm the correct fee.
Where can I see a copy of the full guarantee wording?
You can download and view the current wording here: BBG – Wording v04-05.2020 – Specimen. Please note that your individual Guarantee will consist of this wording, your Certificate of Guarantee and the information provided in your Guarantee Application.
When should I apply for a Guarantee?
A Guarantee application should be made as soon as a deposit is paid, and if there is no deposit, before work commences. You must ask your builder to apply for the Guarantee on your behalf. Generally the application form is completed and signed by both parties at the same time you sign the building contract.
Who completes the Guarantee application form?
The builder is generally responsible for completing the application form.  However, we require it to be signed by both the builder and the homeowner.  Ask your builder to contact us for a copy of the application form.
What if I don't have A Building Consent?
It's not a problem if you don't have the Building Consent at the time of lodging the Guarantee application. Just note when you expect to obtain it on the form.
How long will it take to receive confirmation that my Guarantee application has been received?
We'll assess the application within 10 working days from receipt of a properly completed and signed application.
How do I know my Guarantee application has been accepted?
When the Guarantee has been accepted we issue a Guarantee Certificate to both builder and homeowner, along with a copy of the terms & conditions. If you have not received yours please contact us.
When does cover start under the Guarantee?
Loss of deposit and non-completion cover starts from the date the underwriter accepts the application. So, it is important to ensure your Guarantee application is made as early as possible, ideally when you sign the building contract and before any deposit is paid.
Cover for defects begins from practical completion or achieving code compliance, whichever is earlier.
Can I transfer the Guarantee when I sell the house?
Yes. A transfer application should be completed once a sale & purchase agreement is completed. Applications for transfer should be made within 60 days of the settlement date. A fee is payable. Please contact us to request a transfer application form.
Should I have a written contract?
The Building Act requires a written contract to be in place for all residential building work over $30,000 incl GST, and there are minimum terms and default provisions that must be included.
For projects worth less than $30,000 you are not legally required to have a written contract, but it is strongly advised that you do. An oral contract may still be legally binding, but will be much more difficult to enforce if there is a problem. It is also unlikely to cover many of the simple protections (for both parties) that a typical written building contract will include.
What is the difference between public liability and professional indemnity insurance?
Public liability insurance covers you if you cause accidental physical damage to someone's property. This can also include the loss of use of undamaged property. For example, a scaffolding pole falls and damages the neighbour's house.
Professional indemnity covers claims against you for financial loss due to a mistake in your professional service. For example, the owner of a house you've built decides they're not happy with some aspect of it and claims that you've breached your "duty of care" to them. This could happen even if it's some years after you've finished the job!
I'm an employee with an LBP license, should I get my own insurance?
As an LBP unhappy clients can make a complaint to the Building Practitioners Board, which you will have to defend. The cost of defending yourself can be covered by insurance, as can the cost of any fines that are imposed.
Your employer may take out insurance that covers their employees, but if there's an issue in the future and you've moved on or the company had closed up you're unlikely to be covered.
Of more concern to most builders & tradies is the risk of civil court claims, where a homeowner takes the company to court over an issue that they claim has cost them money. The LBP may be joined in to that legal case too.
This can be covered by professional indemnity insurance and as an employee you should enquire whether your employer has cover. Many LBPs, particularly those signing off work on behalf of their employer, prefer to have their own policy that they can take with them wherever they go.
Does having an LBP license mean I have more liability?
No, you are still working under the same regulation and legal obligations under the Building Act and in contract law as you always have, and as most professionals and business people do. Licensing hasn't changed this.
However, you can be brought before the Licensed Building Practitioners Disciplinary Board now and they can impose a range of penalties, including fines of up to $10,000.
The more concerning change is that consumers are becoming more willing to have a go at you if they're unhappy with some aspect of your service. And you're easier to track down now that you have to submit a Record of Work for the restricted building work you do.
Builders have also been under-insured compared to other building industry professionals, such as architects, engineers and building inspectors, who all have professional indemnity insurance in case they make a mistake (or are responsible for mistakes made by subbies for example). Cover that is specially designed for construction contractors is now available from Builtin.
Because my liability still lasts for 10 years do I have to keep paying for my insurance when I retire or leave the industry?
You don't have to continue to pay your insurance, it is up to you. However, if you want to be covered for the period of your liability after you stop trading, then we can switch the policy to what's known as "run off cover". This means that your premium gets cheaper each year after you've stopped working, until you no longer require cover.
What are damages?
Damages are defined as "monetary compensation awarded through a court."
How do I calculate market value for my vehicle insurance?
It's important to understand that your sum insured may not be the amount you would be paid if your vehicle is stolen or damaged beyond repair. The most you will be paid in the event of a claim is your vehicle's market value immediately before the loss, up to a maximum of the sum insured shown in the insurance schedule.
Market value is defined by our insurer as "the reasonable sale price of the same or a comparable vehicle of similar pre-loss age, condition and specification, including the value of any accessories but excluding the value of any sign-writing."
It is your responsibility to set the sum insured for your policy, based on your vehicle's actual market value, when you arrange your insurance.
As the value of your vehicle changes over time, it's important that you update the amount that your vehicle is insured for at renewal and adjust it to match what your vehicle is worth. This will help avoid overstating the value of your vehicle or underinsuring it.
Here are some ways you can work out the market value of your vehicles:
• Ask your Registered Motor Vehicle Trader (RMVT) – visit motortraders.govt.nz to check the traders in your area
• Visit driven.co.nz for a free calculator for light vehicles
• Check out trademe.co.nz for a good guide to vehicle sales prices
• Contact a professional valuer like Manheim by emailing [email protected] or Turners at turners.co.nz
Can you do agreed value for vehicle insurance?
Yes we can. At present our insurer requires a professional, written valuation of the vehicle before they will consider offering agreed value cover.
Can anyone drive the vehicle?
Yes. With our commercial vehicle policy anyone can drive the vehicle. Some conditions apply. There are different excesses for drivers under a certain age, without a full license or with less than 2 years on a full license. There are also conditions and exclusions if you knowingly allow people who are disqualified or under the influence of alcohol or drugs to drive.
Are window glass claims free?
There is no excess for window glass claims, and there is currently no limit on the number of window glass claims you can make. This benefit also extends to other glass in the vehicle, including sunroofs and lights (provided these are fully glass).
Are my tyres covered?
If your vehicle is in an accident and the tyres are damaged they will be covered. However, the insurer will take into account wear and tear, so you will not get the money to buy brand new tyres.
Where are my tools insured?
Your tools are insured anywhere in New Zealand. This includes on site, in your vehicle, in an employee's vehicle, in your garage or home, shed or workshop.
What is the difference between burglary and theft?
In the context of your insurance burglary means that there has been some forced entry. For example, a lock has been forced or a window smashed. Theft is considered "in the open air", where there has been no forced entry. For example, your van was unlocked or the tools were sitting out on site.
Do I need photos or evidence of ownership?
You don't need this when you take out the policy, but it will help a claim get sorted much quicker if you have this information available then. Receipts, an asset register or photos of the items are some of the ways you can record this information. There are apps like Hoist and websites like SNAP.org.nz that help you keep this in one place and up to date.
INSURANCE – CONTRACT WORKS
Who should take this out?
It depends on the type of work and what it says in your contract. Typically, if it's a new build and the builder has a full contract, the builder should take this out.
If the builder is labour only and the owner is project managing then it should be their job to take it out.
If the contract is for work to an existing structure, such as renovations, alterations or extensions, the building owner should take out the cover with their existing insurer.
When should it be taken out?
Cover should be arranged before any work starts on site. Once work has commenced it can be much more difficult and costly to arrange.