out of every 100 Kiwi men between ages 30 & 65 will have at least 6 months off work through disability
out of every 100 people off work through disability will have an illness rather than injury
Optimise your ACC levies and create a comprehensive accident and illness protection plan with BUILTIN RECOVER
While it's common for tradespeople to insure their vehicle, in fact your most valuable income earning asset is probably yourself.  If you're offline for any length of time then your business and your income may suffer directly.
There are a number of options and combinations to consider when it comes to protecting your income and covering unexpected costs if accident or sickness strikes. What you choose will depend on what's best for you and your family, which is why it's important to speak directly with a specialist adviser, who will work with you to tailor something that suits your individual needs.
GETTING THE BEST FROM YOUR ACC LEVIES


If you're self-employed or running a small business it's likely that your income fluctuates from year to year. Payouts from ACC are based on 80% of your income for the previous 12 months, so a bad year could adversely affect the amount of compensation you receive. Your accountant may also split your income with your partner for tax purposes, and this can affect the income ACC will use to calculate any payments. With ACC Cover Plus Extra you can agree a fixed income with ACC, so your payout and the levy you pay are guaranteed.
INCOME PROTECTION/LOSS OF EARNINGS


ACC only covers accidental injury, not illness. Income protection insurance covers you if you can't work due to illness or accident. It will provide payments in addition to ACC or for events that are not covered by ACC. Taking income protection insurance in combination with ACC Cover Plus Extra can substantially broaden your cover for a similar cost to your ACC-only levies.
Certainty of premiums for the year ahead
Huge increase in cover without the huge increase in cost (by using the same money to cover more risks)
LIFE, TRAUMA, PERMANENT DISABILITY AND HEALTH INSURANCE


Ensuring your family is provided for when something unforeseen happens is important to many people.  Unfortunately, this may include untimely death, a traumatic event such as a car accident or temporary or permanent disability. A lump sum payment can be calculated to cover a mortgage and other bills and to provide for the future education needs of children.
For urgent or emergency treatment you will be looked after by the public health system.  However, if you need to see a specialist, have non-acute surgery or a diagnostic procedure such as an MRI, the public system will put you on a waiting list. This is where health insurance can help, providing faster access to treatment by avoiding public hospital waiting lists.
Reece's story...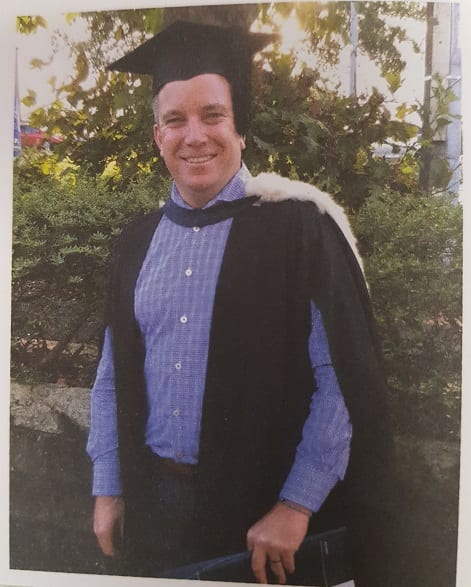 Reece was a fit, healthy young guy with a busy life and a young family. He had an active, physical job as a builder and was a keen sportsman – a yachtsman, cyclist and runner who had recently completed his first marathon. At 38, life was good.
In September 2014, what started out as a normal work day on site at Paremoremo soon changed when Reece collapsed and fell from the 2nd rung of his ladder. Find out what happened to Reece…
REQUEST A REVIEW
Use the form below to request a review. Alternatively, you can email [email protected] or call us on 0800 284 584.