The importance of extending your contract works insurance
A recent contract works insurance claim was declined because the damage happened after the end date on the policy.
The cover had already been extended twice, but with only a few bits left to do the builder had not extended it again.
He was manoeuvring a large stone benchtop into place when it cracked, effectively snapping it in two.
Contract works insurance ends on the earlier of:
The end date on the policy
Practical completion of the work
Occupation by the owner
The policy has a maintenance period, which begins from practical completion. Cover during this period is limited to damage that occurred during the construction period but only discovered later; and damage done while back making repairs, touch ups or completing snagging items.
This highlights the importance of overestimating the length of the construction period when you take out contract works cover. It is much more preferable to add an extra few months on than have to extend the policy. Not only does that increase the risk of forgetting to extend, it will on most occasions be more costly than if you'd just added a few months on to start with.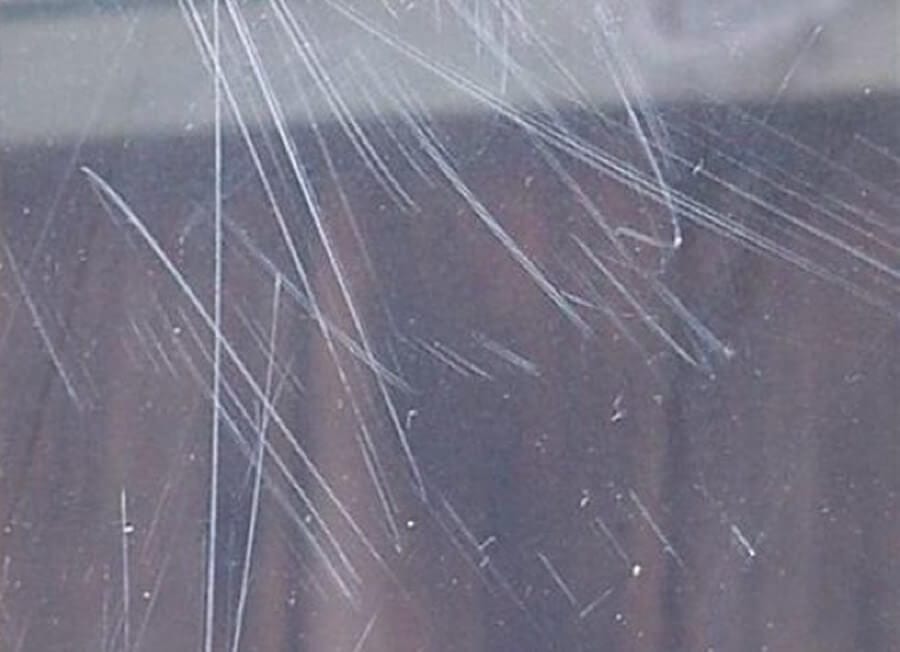 Can you claim for scratched glass?
Claims for scratched glass under public liability and contract works policies are becoming increasingly difficult.
This is due to the volume of claims in this area and insurers taking a harder stance. Sometimes you can understand where they are coming from. In one case a claim under contract works insurance was declined because the person cleaning the windows had peeled off the label warning them not to clean the glass!
Other examples include:
silica granules in splashes of concrete scratching the glass as it was wiped off;
a claim declined because due care was not taken to protect some very expensive imported glass panes when cutting metal nearby. The slag pitted the glass to the tune of $80,000!
using abrasive or alcohol-based cleaners or scrapers on Low E Glass
Insurers expect you to employ "reasonable care". In some contract works policies they explicitly exclude "surfaces damaged during the process of cleaning". Often they are declined under the faulty workmanship exclusion. When the claim is resubmitted under public/general liability (assuming the policy includes a faulty workmanship extension) the best case scenario is the claim is paid with a higher excess.
However, in these cases insurers are looking closely at whether you met your obligation to take reasonable care to avoid an event happening. They may want to know whether the relevant standard was adhered to when cleaning the glass, for example to use the correct equipment, methods and solvents.
 Claims that are typically paid include where your tool belt has hit the glass as you walked past or if something is dropped onto it.
Be aware that, if in the course of trying to clean the glass you damage it, you may have a hard time with a successful claim if you haven't followed best practice cleaning methods.
Check out the glass care guide from Metro Glass: https://www.metroglass.co.nz/glass-care/ and https://www.metroglass.co.nz/catalogue/079.aspx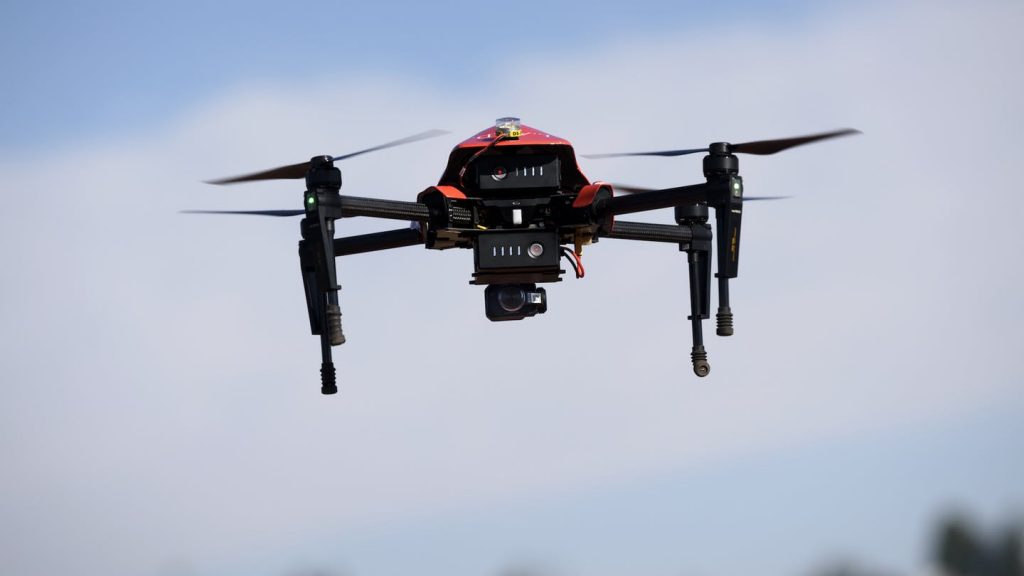 Runaway drone crashes into finished house
In December, a drone being used to take photos of a finished home for the builder's website crashed into the house, damaging stained cedar cladding and scratching joinery. The contract works cover had ended and no house insurance was in place.
Drones are a bit of a gray area for insurers at present. Liability insurance will typically exclude the operation of aircraft. Some policies specifically define drones separately from aircraft, but many still don't.
Until specific wordings are developed, as a rule of thumb drones weighing more than 25kg are considered pilotless aircraft, however drones weighting less than that may be considered to be outside the definition of aircraft.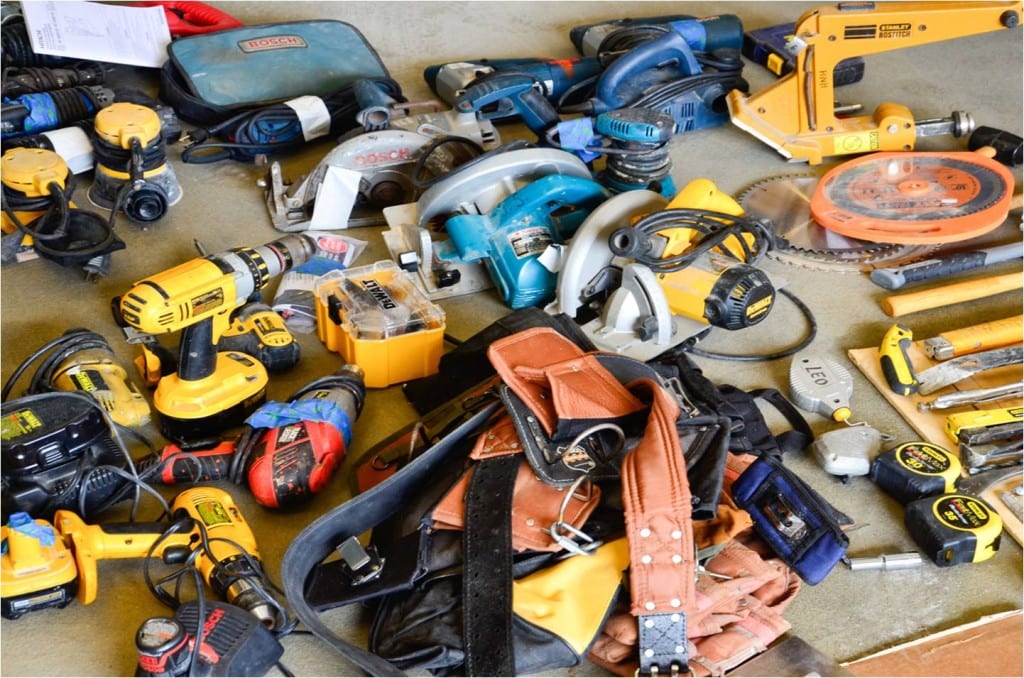 Tools claim paid inside 48 hours
One of our clients walked out to his ute one Monday morning recently to find that a burglar had smashed a window, forced open a heavy duty lockbox and stolen almost $5k worth of tools.
They put a claim in with us and it was paid within 2 days. This meant they were able to replace the stolen items straight away and get back up and running within a minimum of disruption. This was their second tools insurance claim, but because they had installed the heavy duty lockboxes recommended by Builtin they were able to keep their excess down too.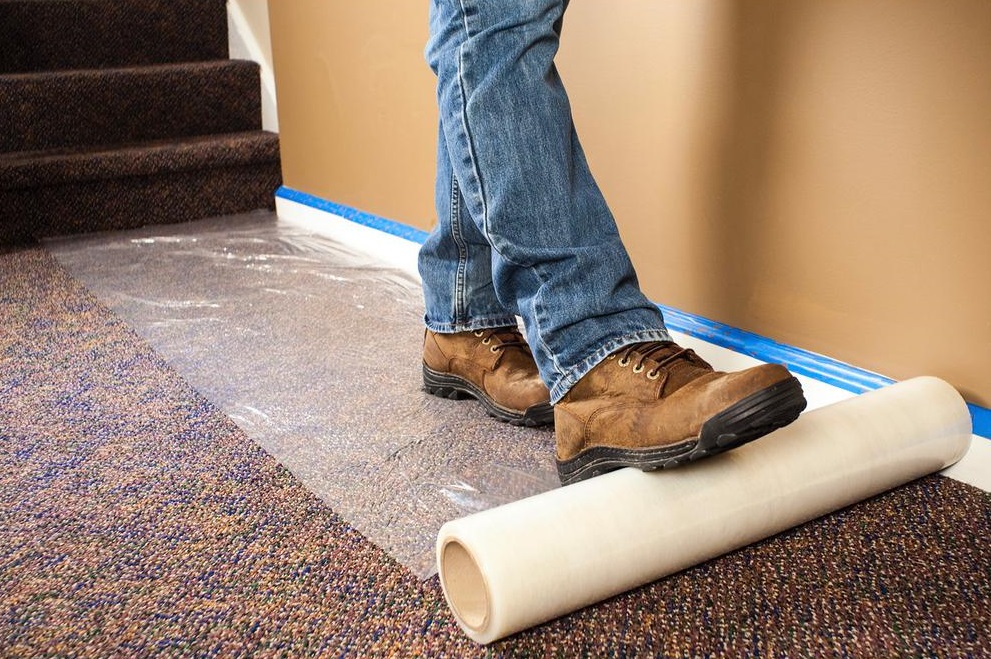 Protective film damages carpet
A recent claim involved the use of clear plastic film laid down to protect carpet while renovation work was being undertaken. This film is not designed for high traffic areas or to be laid down for long periods of time with furniture sitting on it. When it was pulled up the film was found to have damaged the carpet, requiring replacement.
Upon investigation the tape itself was found to have been faulty and the manufacturer agreed to settle with the homeowner. The homeowner took the matter to arbitration as they wanted the full cost of brand new carpet but the manufacturer would only pay its indemnity (actual) value. The adjudicator sided with the tape manufacturer, agreeing that the fact the carpet was 86 years old should be taken into account!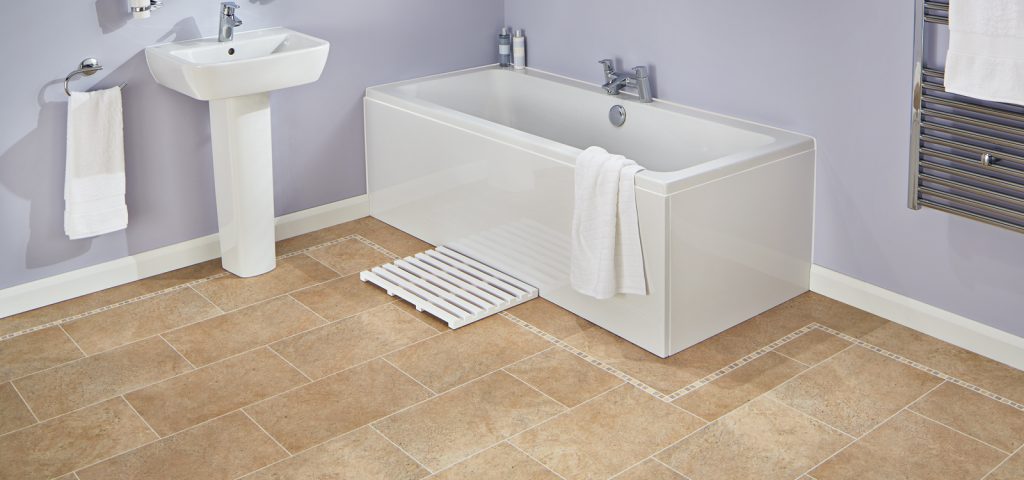 Tiling claim paid, but not in full
The insured subcontracted to a builder to lay tiles in two bathrooms and a laundry room. Subsequently, the owners noticed a hollow "knocking" sound, suggesting that the tiles had not been properly laid. They also saw loose grout and a noticeable "flexing" when standing on the tiles, suggesting voids beneath the tiles.
The builder held the insured liable for the cost of replacing tiles in all three rooms, to the tune of $80,000. The trigger for public liability claims is that there must be physical property damage or loss of use of property. Upon investigation it was determined that physical damage had occurred to the tiles in both bathrooms, but not in the laundry.
Accordingly, the insurer agreed to cover the tiler's liability for the bathrooms only under the faulty workmanship extension of their policy. An independent quote was obtained to conduct the remedial works, which came in substantially lower than the builder's initial quote.